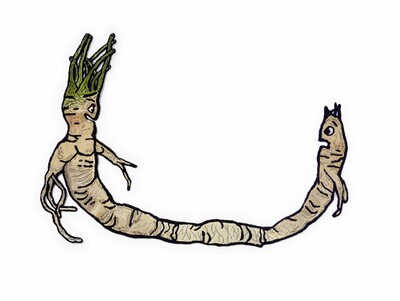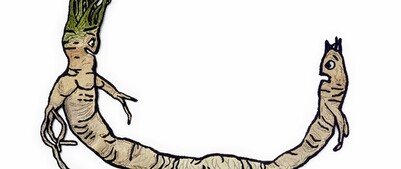 Slavs and Tatars is an art collective devoted to an area east of the former Berlin Wall and west of the Great Wall of China known as Eurasia. Based on thorough research, their exhibitions, publications and lecture-performances explore language, ritual and identity.
Slavs and Tatars (founded 2006) is an internationally-renowned art collective devoted to an area east of the former Berlin Wall and west of the Great Wall of China, known as Eurasia. The collective's practice is based on three activities: exhibitions, publications and lecture-performances. In addition to their translation of the legendary Azerbaijani satirical periodical Molla Nasreddin, Slavs and Tatars have published ten books to date, most recently Wripped Scripped (Hatje Cantz, 2018) on the politics of alphabets and transliteration. For a little more than a decade, Slavs and Tatars have shown a keen grasp of polemical issues in society, clearing new paths for contemporary discourse via a wholly idiosyncratic form of knowledge production, including popular culture, spiritual and esoteric traditions, oral histories, modern myths and scholarly research. In this talk, the artists reveal how extended periods of research give life to an eco-system of installations, sculptures, lectures, and printed matter that question our understanding of language, ritual and identity. Slavs and Tatars live and work in Berlin.
Slavs and Tatars' works have been exhibited among others at: Villa Arson, Nice/FR (2020); Kunsthaus Graz/AT (2019); 58th Venice Biennale/IT (2019); Albertinum, Dresden/DE (2018); Pejman Foundation, Tehran/IR (2017); Kunsthalle Zurich/CH (2014); Museum of Modern Art, NYC/USA (2012).
The following artworks will be shown as part of the EVROVIZION.CROSSING STORIES AND SPACES project:
Pickle Bar consisting of:
Pickle Tits, poster, offset print on paper, 71 × 50 cm, Berlin/DE, 2018. Or depending on the location:
Ogórek Trocki, poster, offset print on paper, 71 × 50 cm, Warsaw/PL, 2016.
Pan Chrzan, wool yarn, 200 × 300 cm, Łódź/PL, 2016.
Open Mic, plexiglass, digital print, LED light, steel, aluminum, 95 × 29 × 20 cm, Berlin/DE and Łodź/PL, 2019
© Slavs and Tatars
The artists' collective Slavs and Tatars is showing its Pickle Bar in the EVROVIZION exhibition. This work, a Slavic interpretation of an italian aperitivo bar, is also an invitation to engage with pickled delicacies and a Slavic aperitif in an intimate and relaxed atmosphere and explore the boundaries and possibilities of languages. Pickle Bar features several pieces from Slavs and Tatars' Pickle Politics body of work. A two-headed horseradish, Pan Chrzan, acts as the collective's mascot, a transnational root considered indigenous to Slavs and Tatars' regional remit: between the Berlin Wall and the Great Wall of China. The scenography features one of two posters – Ogórek Trocki or Pickle Tits – tiled and multiplied as wallpaper. Ogórek Trocki shows two pickled cucumbers wound together like a Torah scroll, referencing a singular specimen of cucumber introduced by Crimean Karaites, a Turkic-speaking Jewish sect whose practices are surprisingly similar to those of Muslims. The Pickle Tits poster references the disintegration of civil society – if the maternalist state provides nourishment akin to mother's milk, perhaps the social contract has soured – while Open Mic serves as a signal, an exclamation point, inviting us to loosen our tongues. Throughout the project tour, events developed in collaboration with Slavs and Tatars will take place involving local participants.
The Pickle Bar and the collective's residency-mentorship program will be realised as part of the exhibition. Both initiatives offer a platform of exchange and participation for the broader public beyond the institutional framework of contemporary art. Both the residency-mentorship program and the Pickle Bar are situated in Berlin's multicultural Moabit district, and reflect the diversity of the district and the artists' studio where Russian, Polish, German, French, English and Turkish are among the languages spoken. The integration of Pickle Bar into the EVROVIZION project creates a space for local dialogues at every venue of this travelling exhibition. Before each exhibition opens, a young, local professional (be they artists, curators or researchers) from each venue of the exhibition will be chosen to participate in the mentorship program in Berlin. During these two months, they are integrated into the artists' studio as well as mentored in their personal projects, some of which may eventually be presented as part of EVROVIZION.
From Sarajevo, the first venue for the EVROVIZION project, Slavs and Tatars and ifa chose a young sociologist and feminist, Hana Ćurak, as fellow of the residency-mentorship program. During her two-month residency, Ćurak, in collaboration with Sarajevo artist Bojan Stojčić, curated and realized the performance Soaking Wet in Berlin and co-curated the entire Pickle Bar program in Sarajevo, which presents well-known local artists who explore language as discourse and affect through their practices, from June 26 until August 22 2021.
Pan Chrzan and Open Mic are part of the ifa art collection.