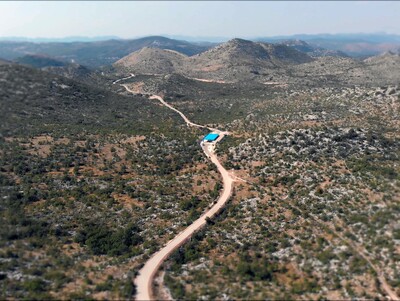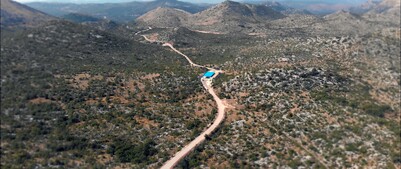 Igor Bošnjak analyses socio-political realities in the Balkans – relations between historical facts and their distorted preservation in technology, personal memory, and collective belief. He works in film, video installation and photography.
Igor Bošnjak (b. 1981 in Sarajevo/BA), graduated from the Academy of Fine Arts, Department of Painting, Trebinje/BA (2005) and completed his interdisciplinary master's studies at the Department of Theory of Art and Media at the University of Art in Belgrade/RS (2008). Bošnjak works within the field of inter-media arts with film, video, installation and photography. His research-based practice is driven by the analysis of sociopolitical realities in Bosnia and Herzegovina and the Balkans. He focuses on the relations between historical facts and their distorted preservation in technology, personal memory and collective belief. Making historical references, Bošnjak provokes discussion about the shifts within media as well as existing sociocultural oscillations. He works currently as a professor and lecturer at the Academy of Fine Arts in Trebinje/BA and at the Faculty of Fine Arts in Cetinje/ME. Bošnjak lives and works in Trebinje/BA.
Bošnjak's works have been exhibited among others at: Glassyard Gallery, Budapest/HU (2019); KIBLA, Maribor/SI (2019); Residency Unlimited, NYC/US (2019); Salone degli Incanti, Trieste/IT (2018); Tromsø Kunstforening, Tromso/NO (2017); Whitechapel Gallery, London/UK (2016); Kunsthalle Wien/AT (2015); New Cinema & Contemporary Art, Rencontres Internationales, Gaîté Lyrique and Palais de Tokyo, Paris/FR (2014); Agnes B. Foundation, Galerie du Jour, Paris/FR (2014); Kunsthal Charlottenborg, Copenhagen/DK (2012); National Center for Contemporary Art and Moscow Museum of Modern Art, Moscow/RU (2012).
The following artwork will be shown as part of the EVROVIZION.CROSSING STORIES AND SPACES project:
Perverted Gaze, video installation, colour, sound, 14'50'', Bosnia and Herzegovina, 2020.
Recording, editing and sound: Igor Bošnjak, © Igor Bošnjak
Igor Bošnjak's video Perverted Gaze shows six border crossings in Bosnia and Herzegovina that were filmed using a drone. This aerial footage has been taken from various standpoints, communicating both an up-close look and a more distant perspective. The result generates insights into the activities at each location, offering a view of Bosnia's apparently untouched mountain landscape. Yet it is not Bošnjak's intention to create an aesthetic; instead, he is both visualising and simulating the process of surveilling, controlling and observing through his artistic practice. Bošnjak uses the border crossings that arose as a result of the Yugoslavian war, and the state monitoring that resulted, as the occasion for carrying out forbidden monitoring. He avails himself of drone technology to take on the role of monitor and observe locations of government power. Bošnjak uses this research-oriented approach to analyse sociopolitical reality in Bosnia and Herzegovina.
This artwork is part of the ifa art collection.